Do you have a room in your home that needs some window treatments? Are you stuck trying to decide whether vertical or horizontal blinds are the better option for your space? When it comes to choosing between vertical blinds vs horizontal blinds, there are several factors at play. Not only does it come down to personal preference, but also elements like light control, privacy concerns, energy-saving capabilities, style choice, and more will be important considerations when making your decision. 
In this blog post, we'll explore all these aspects of both types of window coverings so that you can decide which type is best suited for your home.
Identify The Style Of Your Space And How You Want It To Look
Your living space is an extension of your personality. The style you choose for your space speaks volumes about your creativity and individuality. Do you adore the minimalist design that incorporates clean lines and neutral colors? Or perhaps you lean more towards bohemian decor with bright colors and bold prints. Whether you want a modern, rustic, industrial, or mid-century modern design, it's all about creating a space that reflects your personality and taste. So take some time to identify the style that resonates with you and transform your space into your dream sanctuary.
Consider The Amount Of Sunlight Entering The Room And How Much Privacy You Need
When it comes to choosing the right window treatments for your home, it's important to consider both the amount of sunlight entering the room and how much privacy you need. If you prefer a bright and airy space, you may want to opt for sheer or semi-sheer curtains that allow plenty of natural light to filter through. However, if privacy is a top priority, you may want to consider heavier fabrics or blinds that can be adjusted to control the amount of light entering the room. The right window treatments can enhance your space's overall aesthetic and make it a more comfortable and functional place to live.
Research The Differences Between Vertical And Horizontal Blinds
When it comes to choosing window coverings, blinds are a popular and practical choice. One key decision to make is whether to opt for vertical or horizontal blinds. 
Vertical blinds are made up of long, vertical slats that run along a track and are commonly used for sliding glass doors or larger windows. On the other hand, horizontal blinds are made up of shorter, horizontal slats that are stacked on top of each other and can be raised or lowered with a cord. 
Understanding the differences between these two types of blinds can help you make an informed decision when choosing the perfect window coverings for your home.
Vertical blinds offer a sleek and modern look with their vertical slats that can be rotated, making them perfect for tall or wide windows and sliding glass doors. On the other hand, horizontal blinds have a timeless design with horizontal slats that stack when raised and can be tilted to control the amount of light entering the room. Whether you have standard-sized windows or smaller openings, there is a blind option for every space.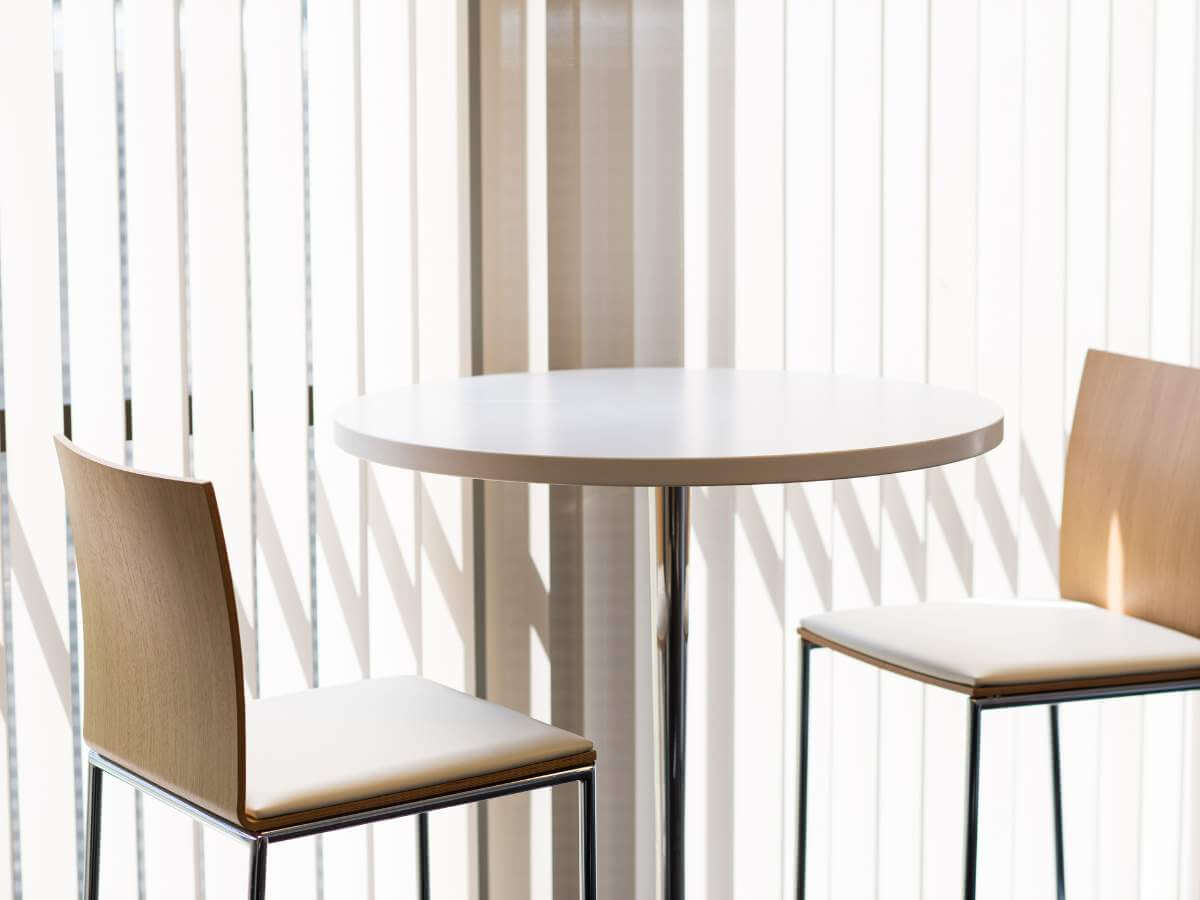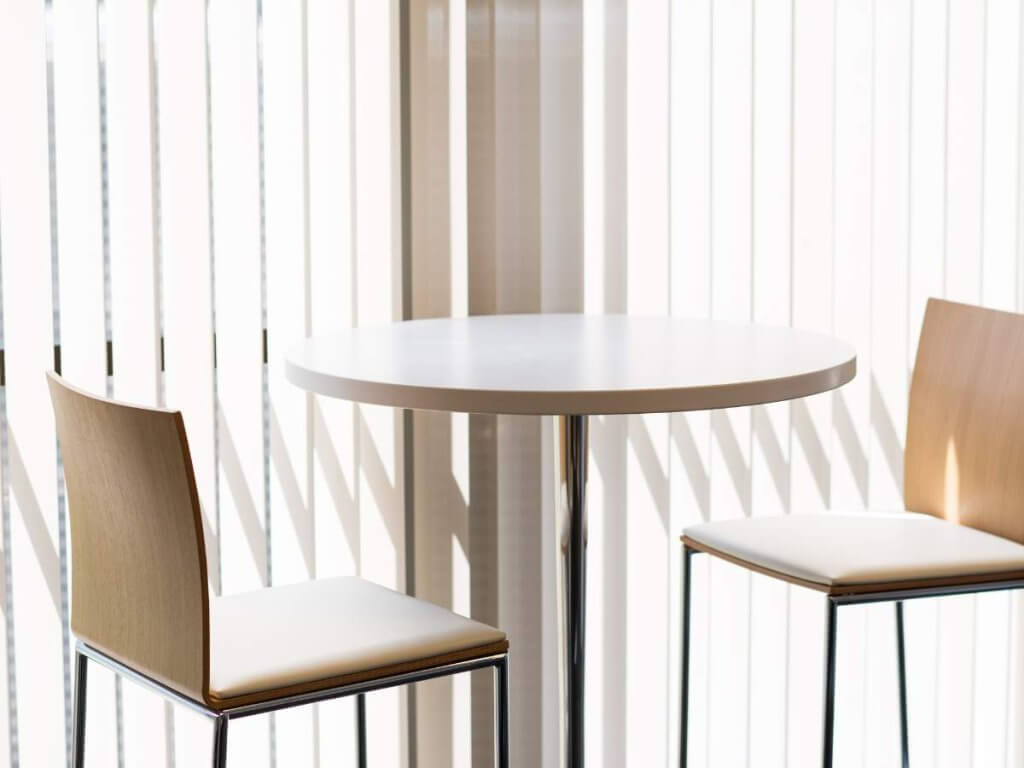 When it comes to controlling the amount of light entering a room and maintaining privacy, vertical and horizontal blinds are excellent choices. Vertical blinds allow you to effortlessly adjust the level of light by rotating the slats, ensuring optimal control. However, there may be some visibility due to light gaps between the slats. On the other hand, horizontal blinds offer adjustable light control by tilting the slats, although minimal light leakage may occur. These blinds also provide effective privacy, especially when the slats are tightly closed.
Vertical blinds are a top choice for wide windows and sliding glass doors, thanks to their vertical orientation. These blinds seamlessly adapt to accommodate door handles and obstructions. Meanwhile, horizontal blinds are your go-to for standard-sized windows, smaller openings, and classic window shapes. Keep this in mind. They may require a bit of extra clearance for window handles or other obstacles. With our range of options, you can find the ideal blinds for your space effortlessly.
Style and aesthetics play an important role as well. Vertical blinds exude a sleek and modern vibe, offering a contemporary touch to any space. With a wide range of materials, colors, and textures to choose from, you can effortlessly match them to your unique interior style. On the other hand, horizontal blinds boast a classic and timeless appearance. Their availability in different materials, finishes, and slat sizes ensures you can find the perfect fit for your design preferences.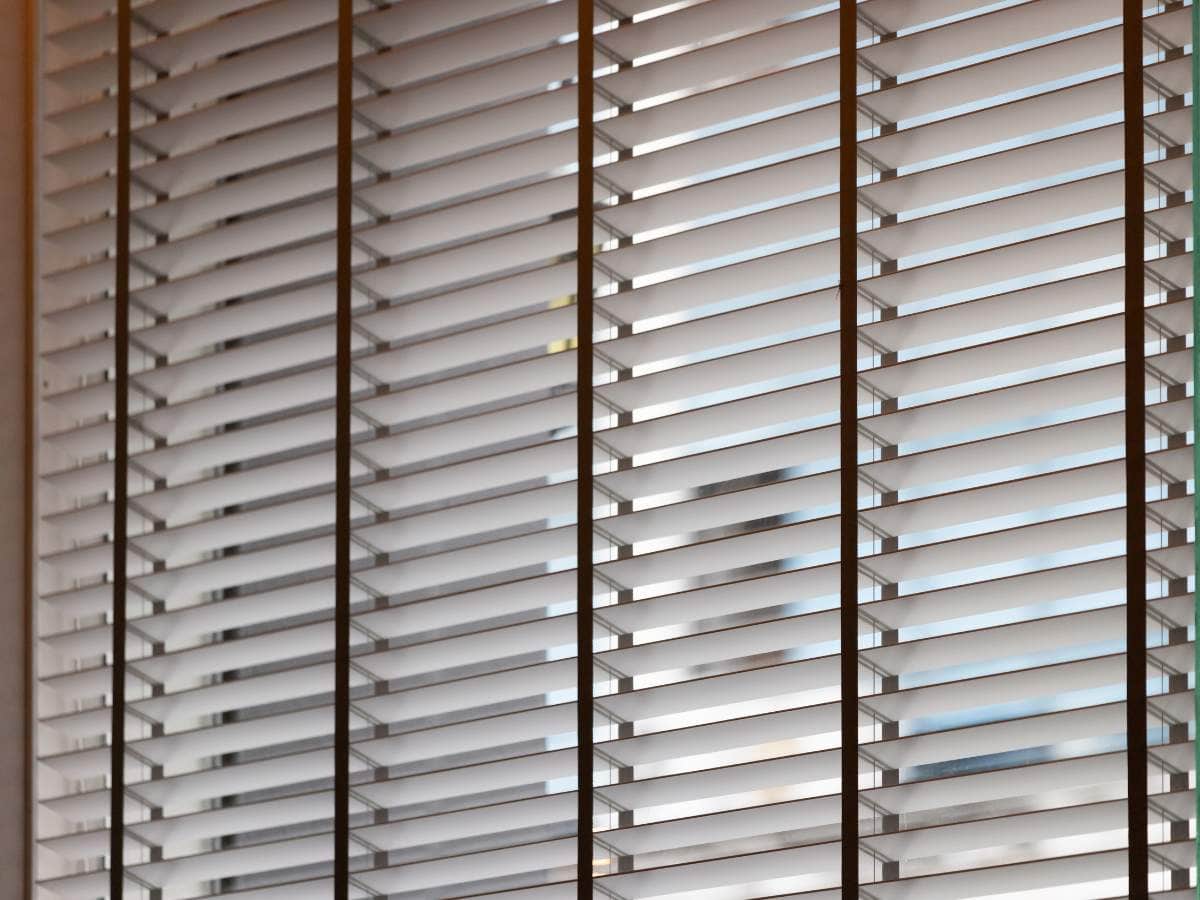 Keeping your blinds clean and well-maintained is as important. Vertical blinds are a breeze to clean with a vacuum or a damp cloth, and their vertical design helps prevent dust and allergen build-up. On the other hand, horizontal blinds need regular dusting and occasional deep cleaning to get rid of dirt and accumulated dust. Because of their horizontal orientation, they are more prone to collect dust.
When it comes to durability, vertical blinds are known for their strength and resistance to damage, especially when made with high-quality materials. They are unlikely to bend or warp easily. On the other hand, the durability of horizontal blinds depends on the material used. Metal and faux wood blinds are generally more sturdy, while wooden blinds may be susceptible to warping or bending in humid conditions.
Cost is also a key factor for many when it comes to choosing blinds. Vertical blinds are a smart choice if you have bigger windows or doors, as they are more affordable and still highly functional. On the other hand, horizontal blinds come in a range of materials, with wooden blinds being the pricier option. Nonetheless, they offer a wide selection to match different budgets and personal preferences.
Choose Which Type of Blind Works Best for You And Your Space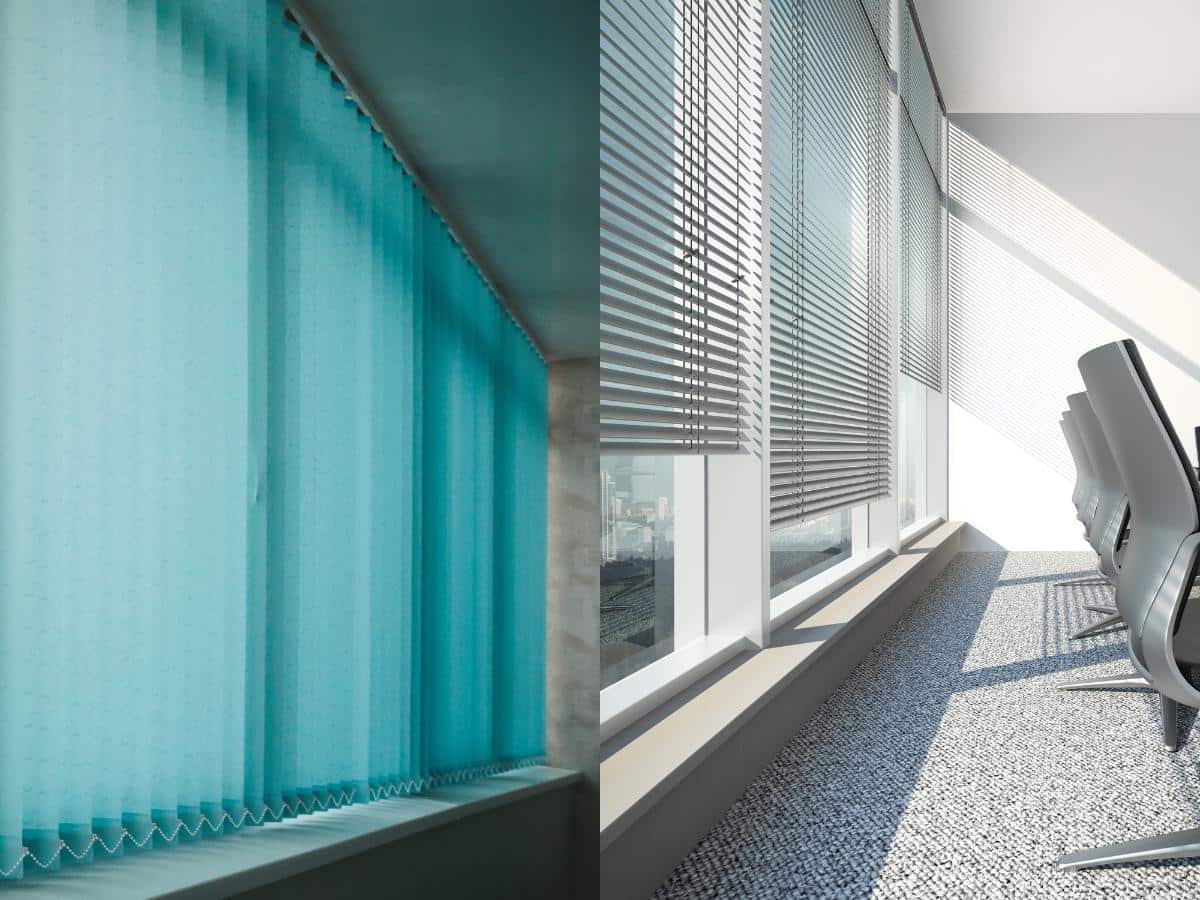 When it comes to selecting a window treatment that best suits your space and lifestyle, there are quite a few options to consider. Knowing the type of style you want for the room, if additional privacy or brightness is desired, researching the advantages and disadvantages between vertical blinds vs horizontal blinds, weighing various cost-benefit analyses, and researching reliable blind companies can go a long way in aiding you in finding the perfect set of blinds. 
Express Blinds, Shutters, Shades & Drapes specializes in quality made-to-measure blinds at an affordable price. Not sure which type would benefit you best? Schedule a free consultation with Express Blinds, Shutters, Shades & Drapes to learn more about their range of window treatments so you can make an informed decision about what's best for you and your home. Don't miss out on this unique opportunity to get quality window treatments and unbeatable service – contact Express Blinds, Shutters, Shades & Drapes today.