Custom Window Transformations
We Don't Sell Window Coverings, We Transform Windows.
Custom window treatments can transform your home or office. We believe in transparency and operate with integrity. We will work with you to maximize the budget for your project.
Our experienced transformation team will give you a complimentary  consultation to start the design process. When we see your space in person, we can create a custom design just for you.
Book an appointment with our team, and together we will discover the ideal window treatment solution for your home or office.
Award-Winning Designs and Unmatched Service
As the go-to company for delivering luxurious window coverings, East Tennessee home builders confidently recommend us to their clients.
Our dedication to excellence is reflected in the Parade of Homes that the Homebuilders Association of Greater Knoxville sponsors each year and features our award-winning designs.
We have gained the trust of East Tennessee home builders and their customers by emphasizing high-quality products, affordable rates, excellent customer service, and expert installation.
See for yourself how we can help beautify your home today!
At Express Blinds, Shutters, and Drapes, we're all about helping you redefine your living spaces. Picture a dedicated team of design enthusiasts who are genuinely excited to offer you a fantastic range of custom window treatment solutions. Think about it – from classic draperies to sleek motorized shades, we've got it all, and it's all designed to fit your unique style and budget. And don't worry, we've got your back from start to finish, with precise measuring and professional installation. Your satisfaction and the long-lasting beauty of your window treatments are our top priorities. So, why not schedule and appointment in our Knoxville Design Center today? Experience the perfect blend of style, practicality, and exceptional customer service, and let's take your home's interior design to a whole new level together!
Window Treatments for Knoxville and Surrounding Areas
When it comes to your window transformations, if you can dream it, we can do it. We are the best place to go for custom window treatments in Knoxville, TN, where exquisite craftsmanship and unparalleled attention to detail bring your vision to life.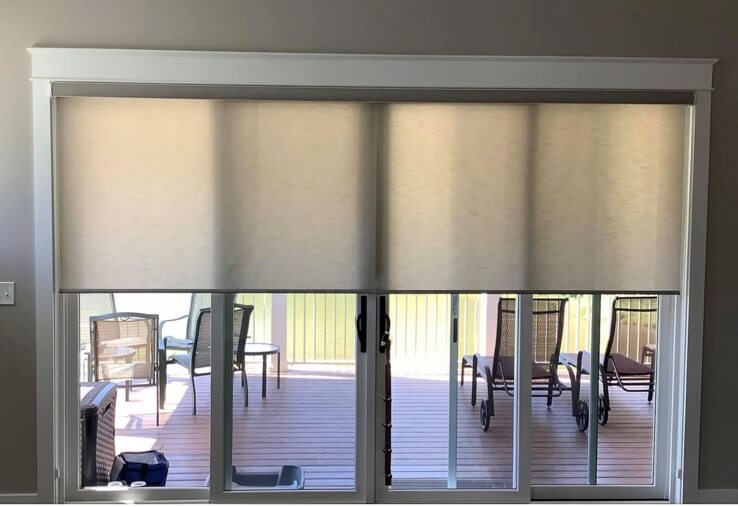 Natural sunlight transforms a room, but sometimes it can be too much. Roller shades reduce the amount of sunlight pouring into the room while allowing you to still look out your window and enjoy the view. Each shade adjusts separately to allow as little or as much sun protection as you prefer throughout the space.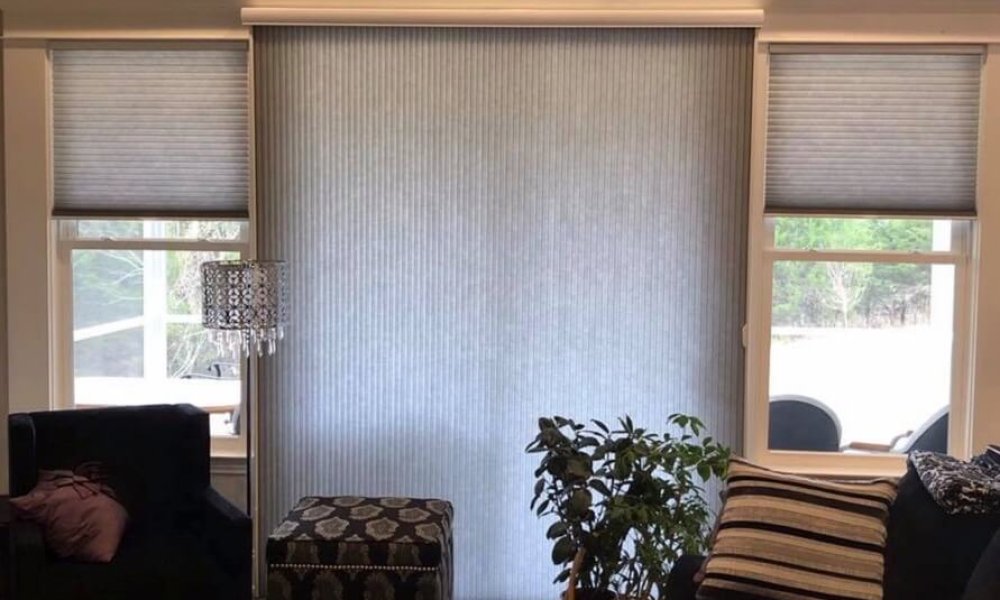 Also known as honeycomb shades, cellular shades provide added insulation to your windows. Since cellular shades are cordless, they are a safe alternative to blinds if you have small children or pets within your home. We offer fabric choices ranging from sheer to blackout density to fit any privacy preferences.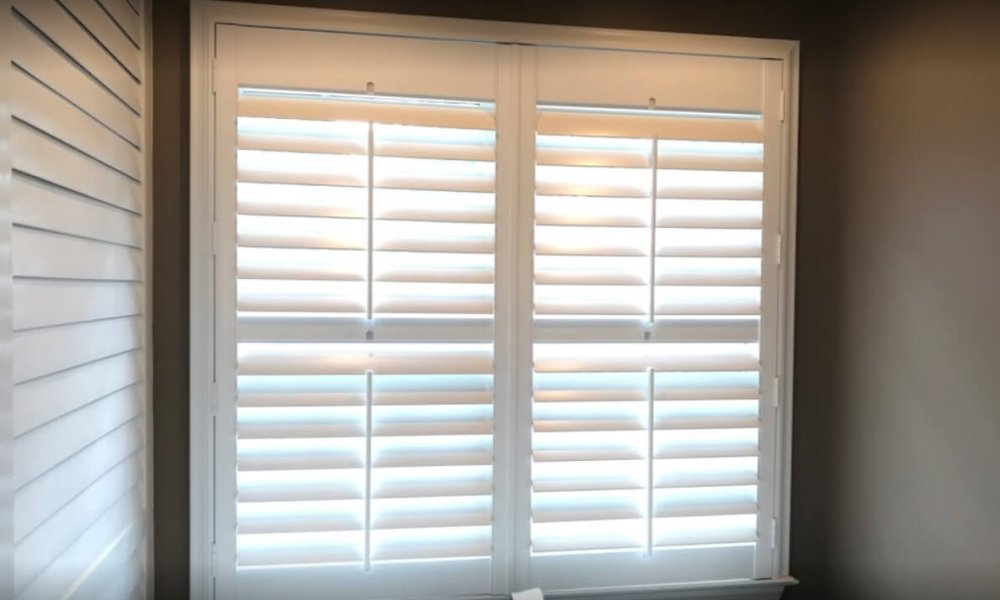 Interior shutters have long been hailed as a timeless and versatile window treatment option. They offer a perfect blend of style and functionality, allowing you to effortlessly control any room's natural light, privacy, and airflow.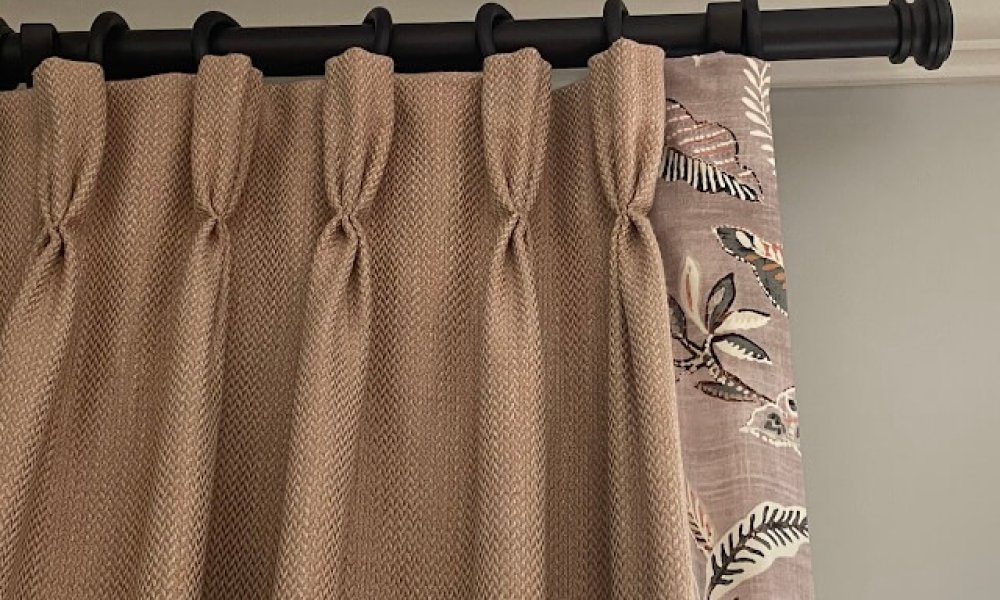 Window treatments in Knoxville aren't complete without custom drapery. We offer several fabric types, colors, and thicknesses. Combine drapery with our custom shades to create the perfect window transformation.
We aren't your average window treatment store in Knoxville, TN. See for yourself!
Working with Darla Zorn has been a complete pleasure. She is truly a design expert and helps her clients find the perfect solution to their window treatment problems. I was so relieved to have someone with her expertise to help me with our new home this past year. Making all the decisions became much easier with Darla's advice. Her talent and professionalism are the best in the Knoxville area and she always tries to give the best prices. I would recommend her to everyone. She is easy to work with and I feel that I have made a new friend. You can't go wrong with Express Blinds of Knoxville and Darla Zorn!
Trustworthy, Integrity and Friendly. These are just a few words that I would use to describe Darla Zorn and Express Blinds; important words when choosing who to do business with when you're looking to purchase blinds and window treatments. Additionally, I've known Darla personally for many years and have grown to appreciate her professionalism – there are few people I admire as much as I do Darla!! There is no harm or risk in scheduling a visit w/ Darla and her team – it will be worth your time!
Express Blinds did an excellent job with my new home. They were referred to me by my sister because she was so pleased with the results on her new home. Darla is great to work with and goes above and beyond to make sure her customers are satisfied.
We ordered wood and faux wood blinds for our entire house. Darla helped us pick the right style for our house and worked hard to get us the best deal she could. Her personal service was above and beyond what was expected. Installation went smoothly. Would use Express Blinds again in the future and refer them to anyone we know in the market for window treatments!