If you're in the market for durable and attractive window treatments, look no further than Express Blinds, Shutters, Shades, and Drapes in Knoxville, TN.
Our Window Treatment Products
Our high-quality window treatment products work for budgets of all sizes. We work with you to maximize every dollar and provide a level of expertise you won't find anywhere else. Quality window treatments add insulation to your home, reducing traffic noise and regulating the temperature inside your house. Our specialists incorporate hard and soft elements to create a fully realized window transformation for your space.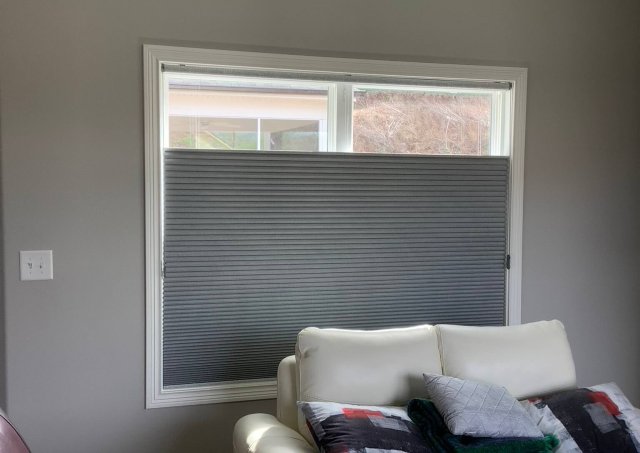 We offer both indoor and outdoor shades to complete any design style. 
Cellular shades provide added window insulation, making your home more energy efficient. 
Roller shades are a sleek alternative to blackout curtains. 
Natural shades also known as woven wood shades, made from organic materials, create a simple, rustic feel.
Solar shades provide UV ray protection in both indoor and outdoor spaces.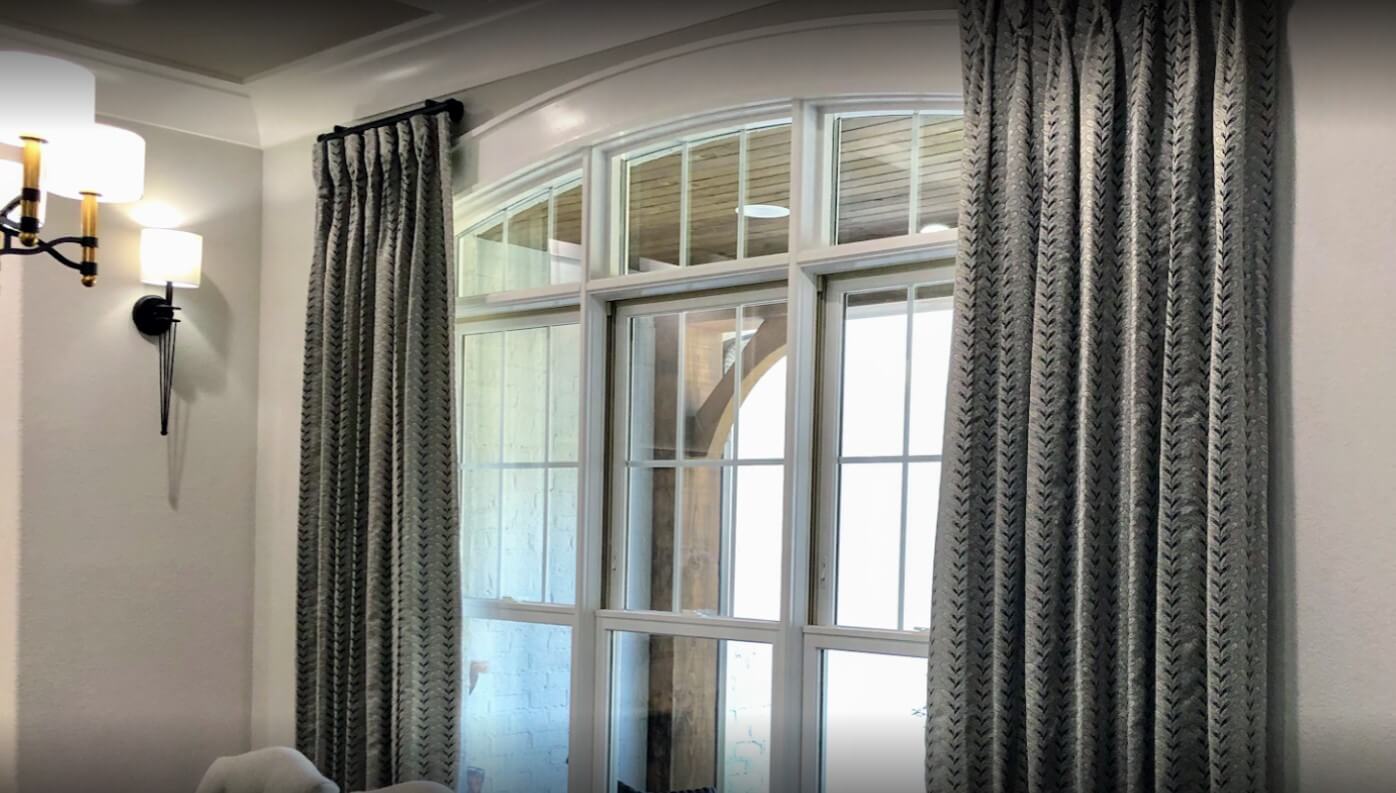 We provide custom drapery and cornices to complete your window treatment design. Drapery can change the mood of the room and add an extra layer of light filtration. You won't believe all the details our high-quality custom drapes offer. 
Choose fabric thickness from sheer to blackout. Select a solid or print for your beautiful, custom drapes. All our drapes have weighted bottoms, ensuring they will always hang perfectly.
Local artisans create our top treatments. They keep your vision in mind with every stitch. Choose from a wooden top frame or soft, fabric valance.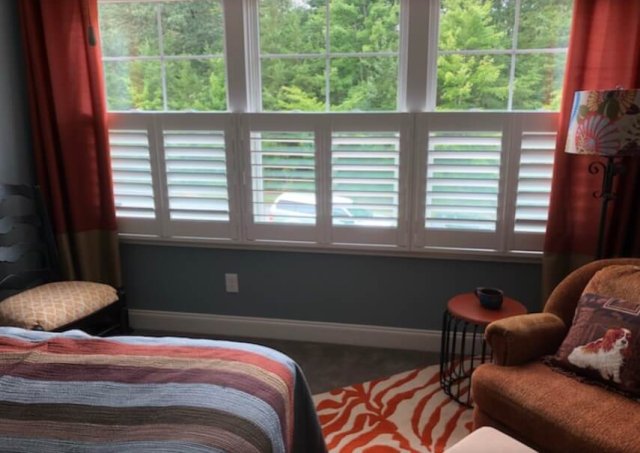 Once used only on the outside to protect windows, shutters have become a popular choice for indoor window treatment products. Shutters add a layer of sophistication and elegance to your space. 
Our wood shutters, made from ethically sourced wood right here in North America, add an extra layer of privacy and light blockage. Skilled artisans create each set of shutters to maintain their original color and texture. Choose from a variety of colors and finishes to cultivate the desired appearance. 
Composite shutters offer the luxurious appeal of real wood while offering durability and enhanced resistance to moisture, warping, and fading. These shutters have a slightly sleeker look and a smooth finish.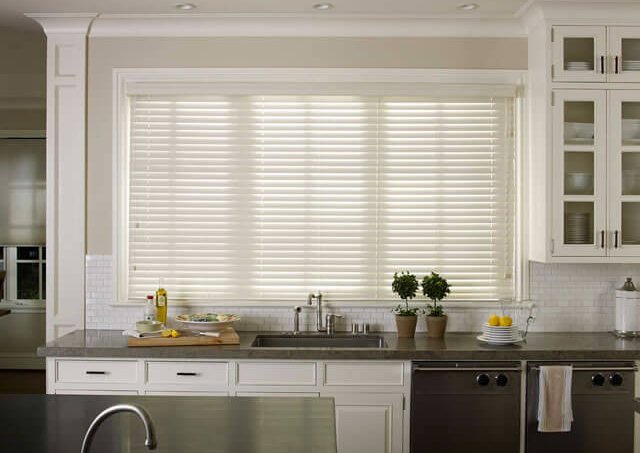 We customize all blinds to suit your style and color preference.
Wooden blinds are extremely versatile. They take on any paint or stain to fit perfectly in your space.
For spaces with high humidity levels such as kitchens and bathrooms, faux wood or composite blinds are a practical, cost-effective option. They can withstand warm, humid conditions without deteriorating or showing signs of damage. 
Vertical blinds are perfect for patio doors. They offer a higher level of sophistication than horizontal blinds and come in a variety of fabrics and colors.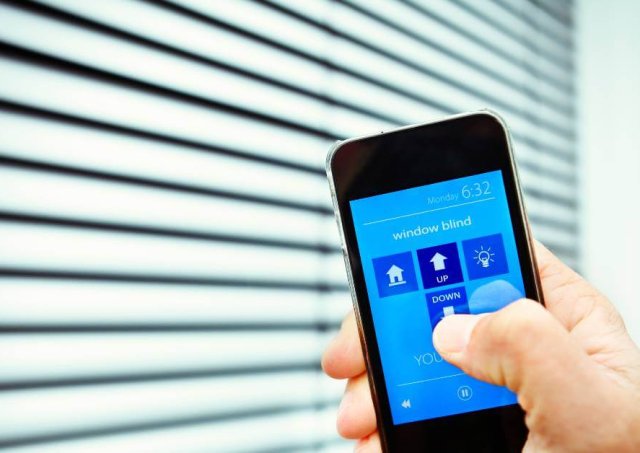 You will love the convenience of motorized window coverings. With the touch of a button, you can open and close many types of window treatments. Adjust your level of privacy or reduce the amount of sunlight in the room without moving from your comfortable reading spot. Motorized window treatment products are cordless, keeping children and pets safe.