Are you looking to enhance the aesthetics of your home while enjoying the convenience of modern technology? Cordless window treatments are a fantastic solution that combines style, functionality, and safety. In this blog post, we will explore the top-rated cordless window treatments that will elevate the look and feel of your living space.
Why Choose Cordless Window Treatments?
Cordless window treatments offer numerous benefits that make them a popular choice among homeowners. One of the key advantages is their seamless operation. Unlike traditional window treatments that require cords or chains to adjust the blinds or shades, cordless options utilize innovative mechanisms that enable smooth and effortless control. This not only adds a touch of elegance to your home but also eliminates the hassle of dealing with tangled cords.
Another significant advantage of cordless window treatments is their enhanced safety features, especially for households with children and pets. The absence of cords eliminates the risk of entanglement accidents, providing peace of mind for parents and ensuring the well-being of your loved ones.
Top Cordless Window Treatments for Your Consideration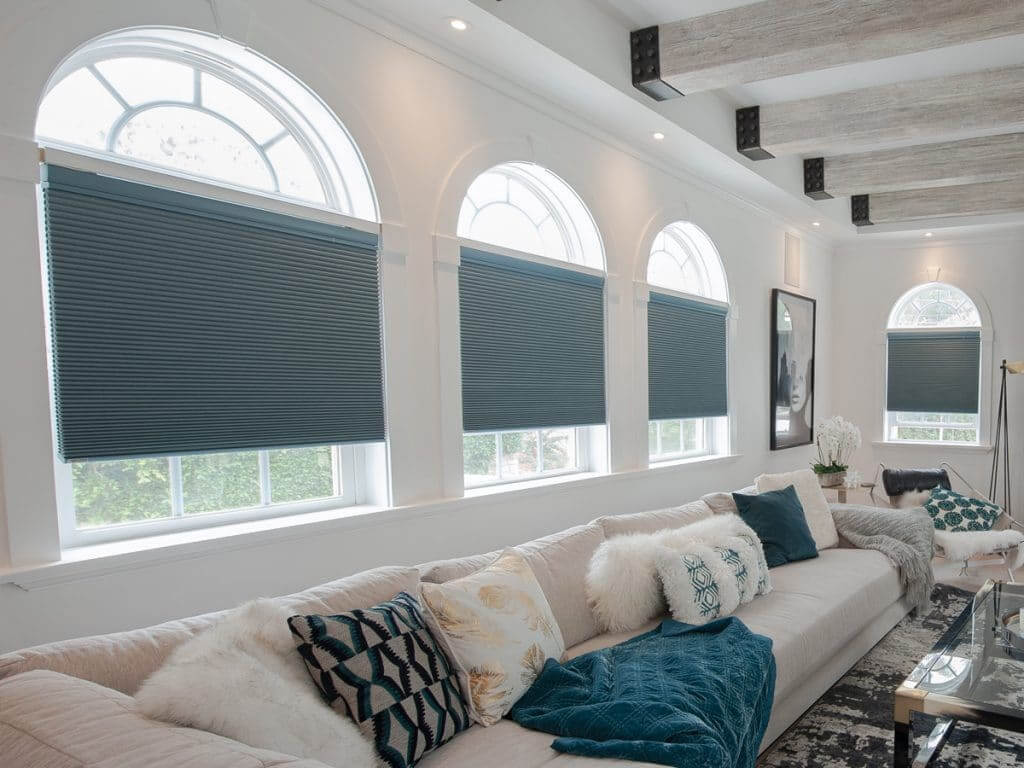 Now, let's delve into the best cordless window treatments available in the market, including the exceptional offerings from Express Blinds, Shutters, Shades, & Drapes in Knoxville, TN:
1. Cordless Cellular Shades
Cordless cellular shades, also known as honeycomb shades, are a popular choice for homeowners seeking energy efficiency and versatile light control. These shades feature a unique cellular construction that traps air, providing excellent insulation for your home. The cordless operation allows for easy adjustment, allowing you to achieve the desired level of privacy and natural light effortlessly.
2. Cordless Roller Shades
If you prefer a sleek and minimalistic look, cordless roller shades are an excellent option. These shades offer a clean and contemporary appearance, adding a touch of sophistication to any room. With a simple pull or push motion, you can effortlessly raise or lower the shades to control sunlight and privacy. Express Blinds, Shutters, Shades, & Drapes offers a wide selection of cordless roller shades in various colors, patterns, and fabrics to suit your unique style.
3. Cordless Roman Shades
For those who appreciate classic elegance, cordless Roman shades are an ideal choice. These shades are crafted with luxurious fabrics that elegantly fold when raised and lie flat when lowered. Cordless operation ensures a smooth and fluid movement, allowing you to create a refined and tailored look in your home. We offer an exquisite collection of cordless Roman shades that will add a touch of timeless beauty to your windows.
4. Cordless Wood Blinds
If you desire a warm and natural ambiance, cordless wood blinds are an excellent option. These blinds add a touch of rustic charm to your living space while offering exceptional light control and privacy. The cordless mechanism enables precise adjustment, allowing you to regulate the amount of sunlight entering your home. With their timeless appeal, cordless wood blinds are a versatile choice that complements both traditional and modern decor. Express Blinds, Shutters, Shades, & Drapes, provides a range of stunning cordless wood blinds that will elevate the style of your windows effortlessly.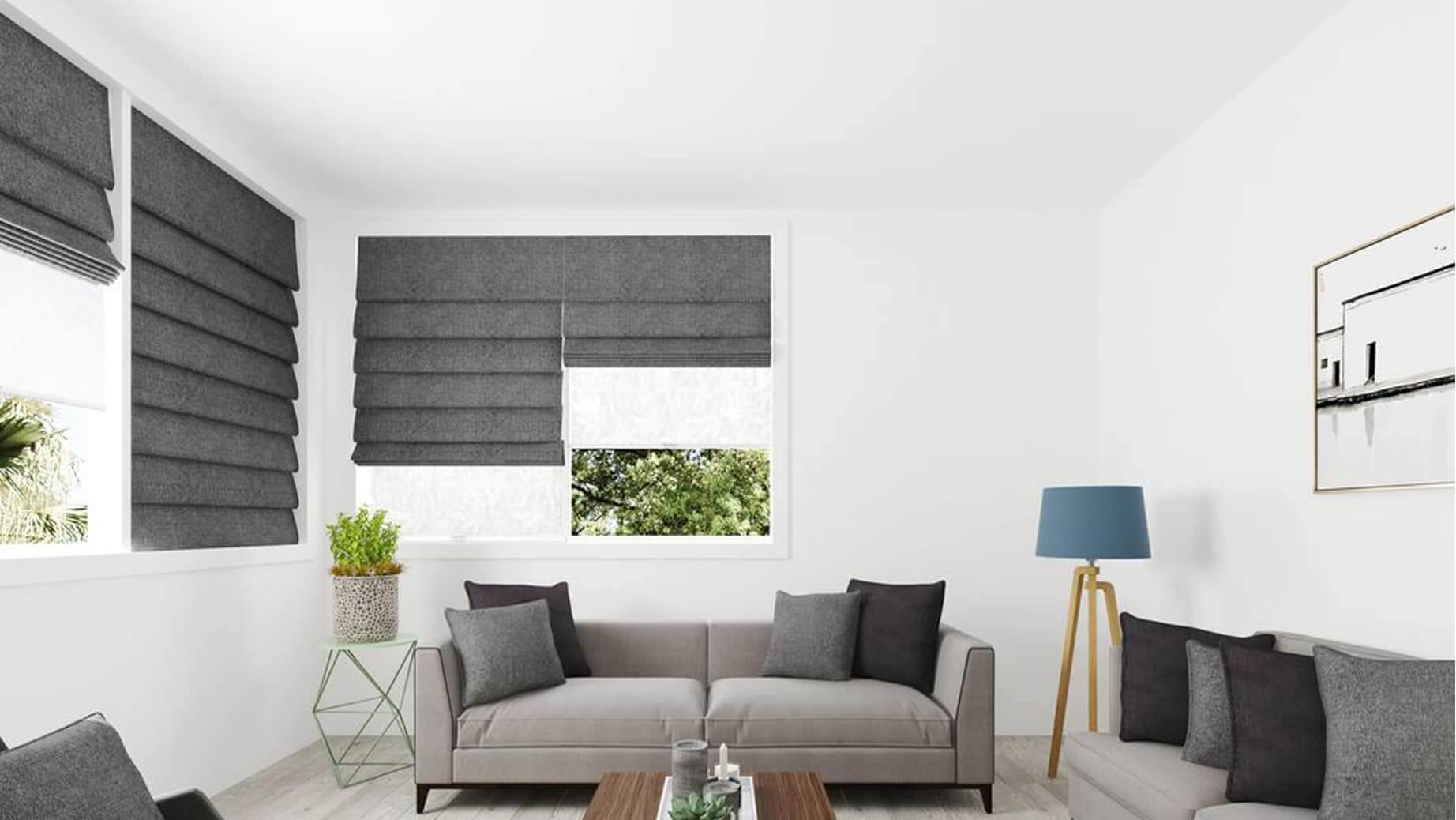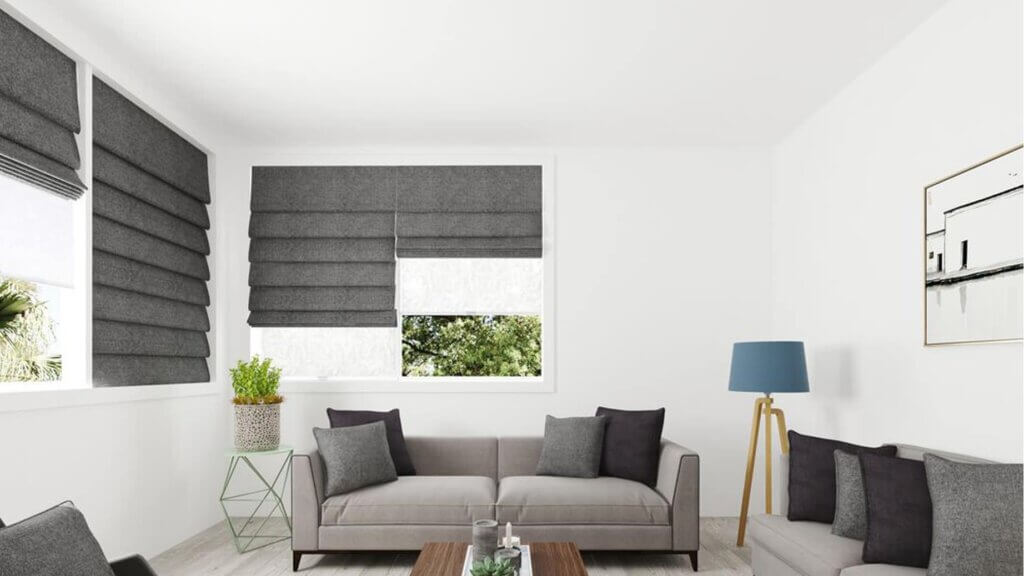 Conclusion
When it comes to enhancing your home's aesthetics, cordless window treatments are an excellent investment. They combine style, convenience, and safety, providing a seamless and elegant solution for your windows. Whether you prefer the energy efficiency of cellular shades, the sleekness of roller shades, the classic elegance of Roman shades, or the natural beauty of wood blinds,we offer a wide selection of cordless options to suit your preferences.
Upgrade your living space with the best cordless window treatments from Express Blinds, Shutters, Shades, & Drapes, and enjoy the perfect blend of functionality and beauty in your home. Say goodbye to tangled cords and hello to a new level of convenience, style, and exceptional service from a trusted provider in the industry.